Keeping Construction Projects on Track
Delivering Outstanding Project Controls Services and Technology Solutions
For Owners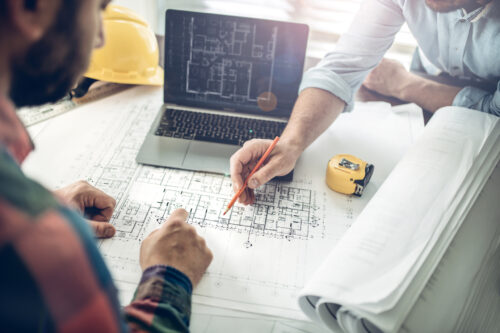 For Partners
All Our Services
The Aegis Difference
Relentless
We go above and beyond to exceed expectations so that our clients and employees feel and know they are our top priority.
Trusted Partner
We stand by you, providing the confidence that everything will be done right.
Entrepreneurial Spirit
Our natural pace is one step ahead and, like the mighty rhino, we charge ahead to create solutions.
Extended Family Feel
We always look out for our clients, they are part of our extended team and treat them with the highest level of care and respect.
High-Spirited Fun
We're vivacious and love to bring fun to every project, infusing positive energy in everything we do to create meaningful relationships.
Space Fence
Location
Kwajalein Atoll, Republic of the Marshall Islands
Services
Dispute Resolution
The Space Fence project is a state-of-the-art advanced radar designed to track space objects. Delays were experienced due to design issues and unforeseen conditions. Numerous subcontractors filed claims to recoup money for direct costs and extended general conditions. Through detailed analysis, Aegis assisted its client in the defense against these claims and helped promote a settlement between the parties.
USAMRIID Replacement Project
Location
Fort Detrick, MD
Services
Dispute Resolution
In July 2009, one of Aegis's clients was contracted to perform the work associated with building automation and security as the U.S. Army Medical Research Institute of Infectious Diseases (USAMRIID). The new facility included state-of-the-art BSL-3 and BSL-4 biocontainment laboratory spaces, animal facilities, and administrative and operational offices. During commissioning of the project, the facility experienced many setbacks due to numerous design issues and a catastrophic fire which required years of additional repair work.
Aegis was hired to evaluate the impacts and determine the issues and parties responsible for critical path delays on the project. This required the review of the extensive project records and correspondence, and the evaluation of thousands of contemporaneously documented issues. Aegis used these sources to forensically impact the project schedules and analyze them for delays. Aegis's work assisted in the parties reaching an agreed upon settlement that included both additional time and money.
Claim Values
$2M, 502 Calendar Days
Edward Hines, Jr. Veterans Hospital
Services
Dispute Resolution
Forensic Schedule Analysis
The U.S. Department of the Army contracted with an Aegis client to expand and renovate the Edward Hines, Jr. Veteran Affairs Hospital located in Hines, IL. The renovation of the North tower façade experienced delays due to design issues which extended the performance by approximately 850 calendar days. Aegis performed the forensic schedule analysis and quantified the financial impacts. Based in large part due to Aegis's analysis, the matter settled in early 2022.
Nitrocellulose Facility
Sector
Government
Industrial
Services
Dispute Resolution
Expert Report
Aegis was contracted to provide an independent third-party expert opinion on design delays cause by the owner. This one-of-a-kind facility which was designed to manufacture nitrocellulose, required numerous specification revisions that extended design durations. Our analysis required the creation of a day-by-day as-built to measure the delays. Aegis created a comprehensive expert report and is currently working with the legal team to resolve this dispute.
Miami Beach Convention Center
Sector
Commercial
Industrial
Renovation
Services
Dispute Resolution
Expert Report
Expert Testimony
Forensic Schedule Analysis
In the fall of 2018, Aegis was engaged to provide an independent third-party opinion on the impacts and delays that occurred on the Renovation of the Miami Beach Convention Center. During the course of this project, there were several scope additions and design modifications, which extended the period of performance. These impacts were further exacerbated by shut down periods, which restricted access to the project site.
Aegis evaluated numerous contemporaneous issues, reviewed the project record, conducted interviews, and performed a forensic schedule analysis, which identified the causes of critical delay on the project. At the conclusion of its analysis, Aegis produced an expert report of its conclusions and later provided expert testimony during litigation.
North Contract
Services
Critical Path Delay Analysis
Dispute Resolution
Expert Report
Loss-Of-Productivity Calculation
The North Contract in the City of Biloxi, MS required the overhaul and replacement of Water, Storm, and Sewer lines, approximately 35 miles of paving, and associated landscaping. The Project was separated into eight areas and affected nearly every road North of the central East-West rail line in the city. The project was affected by unforeseen impacts, causing critical path delay almost immediately after the Notice to Proceed was issued. Aegis used industry standard methodologies to perform the critical path delay analysis, loss-of-productivity calculation, and draft an expert report. Construction was completed in January 2021.
414 Light Street
Services
Affirmative Delay Analyses
Claim Support
414 Light Street is a 44-floor luxury apartment building in the Inner Harbor of Baltimore Maryland. Questar Builders, Inc., was the developer based on the cutting-edge design of Solomon Cordwell Buenz. Aegis worked on behalf of the owner to defend against cost and delay claims from the General Contractor. In addition, Aegis provided claim support services during the construction of the project including affirmative delay analyses and the rebuttal of an opposing expert's schedule delay analysis. In October 2019, the delay and costs were settled. Aegis was instrumental in facilitating a settlement without a protracted litigation process.
Corvias Infrastructure Solutions
Location
Maryland, Pennsylvania, Wisconsin, California
Services
Project Controls
Aegis provided project controls services for these unique public partnership (P3) stormwater programs that Corvias will engage in with local municipalities. These programs usually require the teams to develop their own projects within the program therefore the projects must be tracked from the planning phase through the design, procurement, and construction. Aegis developed robust project and program tracking metrics which it then published as KPI's within a dashboard that can be private and/or public facing.
Aegis Academy
Aegis Academy provides project controls training to new and seasoned professionals. With decades of experience, our consultants teach not just what they know – but what they do. Our curriculum of over 50 classes covers all elements of project controls. The classes range from the fundamentals of project controls to developing and managing specialty projects such as mission-critical facilities.
Aegis was there for us. Things could not have run more smoothly, and we look forward to working with you again.
We already see the value you bring to the project during the pre-construction phase. A member of the Owner's board provided flying colors about Aegis.
You have not only helped us deliver projects in true professional fashion, you have also helped develop better builders.
I really wanted to thank Aegis for its support over the last couple of months with a very challenging project we are working on in Antarctica. Your staff's professionalism and sacrifice of personal time has been above and beyond.
Leading the Charge
We pride ourselves on the exceptional work we do for our clients. We'll let the numbers speak for themselves.